(407) 792-2991
By Appointment Only - We Come to You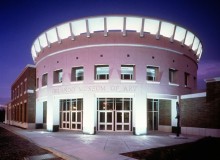 Winter Park was founded as a resort community. Considering the beautiful weather, as well as the countless attractions and celebrated events, including Olde Winter Park, the Charles Hosmer Morse Museum of American Art, the Bach Festival and, needless to say, nearby Disney, the city remains a top destination for vacationers.
Despite the intentions of its founders, however, Winter Park isn't just a place for fun; residents take education very seriously and the numbers provide valuable insight. According to data from the U.S. Census Bureau, 52.1 percent of Winter Park's residents have obtained undergraduate degrees, making academic advancement a necessity in the community.
At Parliament Tutors, we offer an extensive array of services for students, whether they're at Brookshire Elementary School, Lake Howell High School, matriculating at Rollins College or enrolled in a prestigious professional program. With the assistance of our tutors, success becomes a reality. We're well aware that the greatest component in the process is you – and we want to help you achieve excellence.
Many, in an effort to grasp the material, will spend hours attempting to teach themselves. Some will succeed, but most only lose confidence, forget about a test altogether, or skip what they don't understand. By working with one of our tutors, those trying to learn gain access to someone skilled at solving problems that can appear so frustrating and difficult