(205) 210-4000
By Appointment Only - We Come to You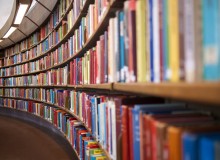 Nested along the banks of Alabama's Black Warrior River in the west central part of the state, Tuscaloosa is the state's fifth largest city. Founded in 1819, the city is named after Tuskaloosa, chieftain of the Muskogean-speaking people who originally inhabited the area prior to Spanish colonization in the 1500s. It was the state's capital city for 20 years from 1826 to 1846 before it was moved to Montgomery, which later became the first capital of the Confederate States of America in 1861.
Tuscaloosa is the center of industry, commerce, education and healthcare for the west-central region of the state, with the first U.S. Mercedes-Benz assembly plant being constructed in the city in the 90s. Tuscaloosa is also home to BCS multi-Championship winners, the University of Alabama, whose football team took home the trophy in 2010, 2012 and in 2013. Tuscaloosa is also home to Shelton State Community College, as well as a wide variety of public, private and religious institutional schools .
With over 30,000 students enrolled in the state's most prominent institution of higher learning, the University of Alabama, it comes to no surprise that a majority of college students fall prey to partying and other non-studious activities. As a result, students' grades are often affected, as well as their GPA, test scores, and overall learning experience. While some may be able to balance both school and partying, many cannot. That's why we're here to help get you back on track!
Parliament Tutors offers a wealth of private tutoring and test preparation services for students in Tuscaloosa. Whether you are searching for subject specific tutoring or standardized test preparation, Parliament Tutors has a specialist in all levels of education from kindergarten to medical school and everything in between. Without a doubt, our tutors will enhance your educational experience and help you achieve the study skills and test scores you need to overcome all of life's obstacles!