(520) 413-1644
By Appointment Only - We Come to You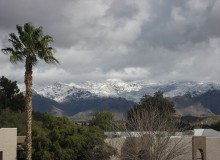 Catalina Foothills is a well-to-do suburb of Tucson, and is one of the wealthier towns in America, with the 14th highest per capita income of any place in America with over 50,000 people. Located in the fast-growing state of Arizona and near such natural wonders as Pima Canyon and the Santa Catalina Mountains, the city seems poised for future prosperity. This growth will require that the people of Catalina Foothills be well-educated, as more and more of the best jobs require ever-higher levels of academic achievement.
Parliament tutors can help you or your student reach your goals! Whether it's an elementary or middle school class, a high school course, preparing for a standardized test, or help with a college paper, you can count on us! Our tutors are knowledgeable, friendly, and provide our students with customized lessons designed specifically for their academic needs. We teach all subjects, and work to match the right tutor with the right student. .
While a city in its own right, Catalina Foothills is part of the Tucson metropolitan area, a place that is increasingly recognized for its educational and scientific capacity. Advanced industries located in the area include optics, avionics, and computer sciences, all of which pay well and require an educated workforce. Many highly advanced government contractors have operations in the Tucson area, and the University of Arizona itself is located in Tucson, a short distance from Catalina Foothills. With over 39,000 students, it is one of the larger colleges in the United States. In this day and age, competition for college is not only fiercer than it has ever been, but competition for college seats begins sooner. Students who are behind academically, even before high school, find that it is harder to catch up, as more is expected of them than ever before.
Everyone needs a little help sometimes. The difference between those students who get ahead and those which fall behind is seeking help when they need it. In this highly globalized and competitive age, the students of Catalina Hills are competing for positions from students from all over the country and the whole world. The outlook for Catalina Hills is quite good, but education is increasingly needed to fully benefit from this bright future. If you or your student need help with any academic subject, or need to prepare for a test, please give us a call. No matter what your scholastic situation, we can help