(602) 513-7460
By Appointment Only - We Come to You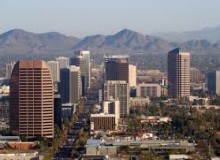 Parliament Tutors offers tutoring throughout Phoenix, Arizona. We are proud to serve both Phoenix's metropolitan, and suburban areas, including all 30 school districts, as well as the city's multiple charter schools such as North Pointe Prep and the Sonoran Science Academy. We are also happy to serve any of the city's colleges from Arizona State to Grand Canyon University.
Parliament Tutors provides expert tutoring in every subject, and standardized test across every grade level from kindergarten through graduate school. We also provide tutoring in all standardized tests such as the ISEE, SAT, ACT, GMAT, GRE, LSAT, MCAT, DAT exams and any other academic test for which you need to enhance your score, and our experienced academic advisers are always happy to help with college and graduate admissions as well. .
The Phoenix educational system is one of the largest in the country, and as such is divided into 30 distinct school districts that together comprise several hundred schools. Top charter schools include North Pointe Prep, Sonoran Science Academy, and Veritas Preparatory also exist, and are regarded as some of the finest charter schools in the nation.
The city is also home to Arizona State University and Arizona Christian University, as well as many for-profit institutions such as Grand Canyon University, American Indian College, and is the birth place of the University of Phoenix, the largest online college in America. As a whole, just over three-quarters of Phoenix residents earn a high school diploma, and just under a quarter complete a college degree or more.
As high schools across Phoenix continue to improve, one source of concern has now transitioned to how well students are able to communicate what they know in objective fashion. Many students, including many top achieving students complain that they do not know how to take exams such as the ISEE, SAT and ACT exams. Because a course curriculum is normally only geared to the course itself, many students are never taught principles and concepts that can greatly improve their standardized testing performances.
This is concerning, because the real truth is that a 50 point improvement on the SAT will likely have a far greater impact on a high school student's life and career than knowing about one archaic Civil War battle, as the former will be much more important in college admissions, which in turn will influence the child's continuing education and future employment prospects.
A private tutor is able to work with a student on a single endeavor such as performing well on a major exam, and be able to create an individualized lesson plan custom designed for each individual student to meet their unique scoring goals. By default, a classroom setting can never match the efficiency and personalization of private tutoring as a teacher is forced to educate several dozen students from distinct backgrounds and learning styles simultaneously.
Success in the classroom is directly linked with success outside of it.