(510) 356-2780
By Appointment Only - We Come to You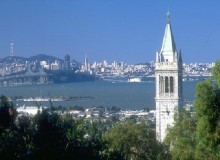 Berkeley, California's educational system have bred some of the most successful writers, artists and scientists in America, and the area continues to place a lot of value on academics. According to city-data.com, 92% of adults hold high school degrees, 64.3% hold college degrees, and well over a third hold an advanced degree. These numbers dramatically outshine other so-called educational hot spots such as New York and Washington D.C. As can be expected from its relative affluence juxtaposed with other counties, Berkeley greatly values education.
If students are trying to be the best they can, it makes sense to learn from the very best. Tutors, particularly those at Parliament Tutors are experts at what they teach. Because you'll learn from someone whose mastered what they teach, you'll have a competitive advantage against your peers. .
Parliament Tutors offers private tutoring and test preparation throughout Berkeley and the surrounding area. Whether you're trying to get into a particular high school, college or post-graduate school, we have expert tutors available to assist you. Our tutors help you develop skills that will help you throughout the course of your education. We make an individualized study plan custom built for you, and work with you to reach your full potential.
Berkeley has an ever increasing rate of high school graduates, college graduates and post college graduates most of whom hope to eventually find work in the Bay Area. Everything from getting into school to getting that hot job are harder in Berkeley simply because the competition is better. Being a pretty good student or pretty bright in Berkeley may not be enough to succeed. To stand out here, one truly has to be exceptional.
Whether you are seeking help for middle or high school coursework, standardized test preparation, or admissions counseling, it pays to invest in your future. Please feel free to contact us so we can discuss how we can best assist you or your child in his or her academic endeavors.