(650) 241-4141
By Appointment Only - We Come to You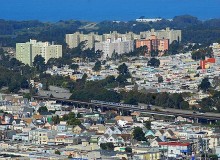 Daly City, located in San Francisco Bay Area, is home to many fine schools and with them, fine students. A skilled and diverse population has helped the city play host to such fine schools such as Jefferson and Westmoor High Schools, both of which offer a wide variety of lessons. Westmoor, for example, offers AP classes in such diverse subjects as Calculus, Biology, Chemistry, and Macroeconomics. It is clear that the students of Daly City are rising to meet the growing challenges in this day and age. Education is ever more important for success, and the competition is intense.
Parliament Tutors can help you or your student achieve this success, whether it is an elementary school class, a standardized exam, study help for a college course, or anything in between, we can help! Our tutors offer customized instruction, and flexible hours, giving you or your student what you need to know in a way which is best for you. This contrasts with standard academic instruction, in which the student has to fit the coursework given, often resulting in a poor fit between the instructor's teaching style and the students learning style. With Parliament tutors, every lesson is crafted with the student in mind. We also help students develop study skills which will last them their entire academic career. Our tutors are skilled, personable, and committed to their students. .
As a city in the Bay Area, the people of Daly City are no strangers to the increasing globalization and interconnectedness of the world. People from all over the planet come to the Bay Area to live, work, and go to school. Students from Daly City find themselves not only competing against students from California, but from all over the world. As such, standards have risen, and students who fall behind may have a hard time catching up. Daly City is clearly a competitive town, as it has such facilities for major international companies like Genesys Telecommunications Laboratories. The key to ensuring the success of a city, much like ensuring the success of a student, is education. An educated populace is one with more job opportunities, much as an educated person has an easier time getting a good job.
Everyone needs a little help sometimes, and Parliament Tutors can assist, no matter what your academic situation. Whether you or your student are looking for K-12 instruction, test prep help, or are pursuing an advanced degree, Parliament Tutors is there for you!