(760) 230-8998
By Appointment Only - We Come to You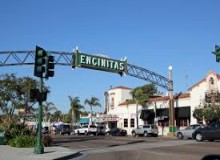 In addition to being one of the nation's surf capitals, Encinitas is home to the Lux Art Institute, the San Diego Botanic Garden and Moonlight Beach emerging as one of California's most desirable communities. While it may possess many of the characteristics of a Pacific paradise, one doesn't have to be a local swami to see that Encinitas places a premium on something essential in today's society – education
The numbers provide insight. According to data from the U.S. Census Bureau, 54.3 percent of adults in Encinitas have earned undergraduate degrees, a rate nearly 25 percent higher than California as a whole. If you're looking to get established in this picturesque city, succeeding in school is a must.
At Parliament Tutors, we offer an extensive array of services for students, whether they're at Cardiff Elementary, San Dieguito Academy, enrolled at a four-year institution or matriculating in an elite medical, law or MBA program. With the assistance of our tutors, success becomes a reality. We're well aware that the greatest component in the process is you – and we want to help you achieve excellence.
Olympian Shaun White, billionaire owner of the Los Angeles Lakers Jerry Buss, actor Richard Dreyfuss and former baseball star Jack McDowell are among those that have made their homes in Encinitas. Knowing there are locals that have reached the highest level in their respective professions, though, does nothing for a student struggling with a particular concept.
Many, in an effort to grasp material, will spend hours attempting to teach themselves. Some will succeed, but most only lose confidence, forget about a test altogether, or skip what they don't understand. By working with one of our tutors, those trying to learn gain access to someone skilled at finding solutions to problems that can seem so frustrating and difficult.