(714) 594-7072
By Appointment Only - We Come to You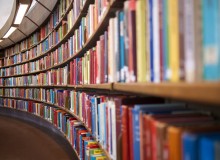 Parliament Tutors offers tutoring across Orange, California for every subject in grade school through graduate school. Our goal is to make you so satisfied that we'll be your one stop tutoring source for the rest of your life.
Private tutoring offers students the ability to get the extra edge by working with an expert instructor at a pace that works best for them. By putting the student in the driver seat, they become more confident, learn how to employ what they learn in the classroom outside of it and become better prepared to succeed in both the classroom and real world.
We start with one of the most selective hiring processes in the world of tutoring to make sure that we only place our students with the best tutors, then work directly with the tutor and you to develop the correct course curriculum around your individual needs. We take pride in being among the most successful, efficient and convenient tutoring sources in the United States.
More than just beaches and sun, Orange, California has been a county that has prioritized education dating back many decades. Employing the perks of a suburban community, Orange has a vastly superior public school system than neighboring Los Angeles, and also offers many impressive private schooling options. Collegiately, Chapman University is located within the county. However, being close to LA offers county residents the ability to commute to the major city's top universities such as USC, UCLA and UC: Irvine. Over 80% of residents achieve a high school diploma with just under 30% and 10% earning a bachelor's degree and graduate-level degree respectively.
As technology offers students the opportunity to find out virtually anything at any given time, students are additionally expected to learn more and at a quicker pace than ever before. Simply replicating what worked in past generations is no longer sufficient. Students are expected to truly master each and every subject they tackle.
Speak to an academic advisor today and learn how we can bring you the most customized learning experience.