(925) 202-2854
By Appointment Only - We Come to You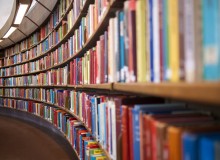 Pleasanton is the city of planned progress. Living up to its motto, Pleasanton is known for being a significant business center in the San Francisco Bay Area. As such, the city hosts operations for such world class companies as AT&T, Kaiser Permanente, or Oracle. Pleasanton also has two nationally-renowned high schools, Amador Valley high and Foothill high, both of which are ranked by Newsweek as among the top 400 in the entire country. Furthermore, Pleasanton is among the very wealthiest mid-sized cities in the entire nation, with one of the highest incomes for any city with a population between 65,000 and 249,999 people. Clearly, Pleasanton is a place of great opportunity.
In this day and age, education is the key to turn opportunity into actuality. Whether it is K-12 academic study, help with college courses or test prep, Parliament Tutors can help. Our tutors are educated, personable, and skilled in the subjects you or your student need help in the most. The key to Parliament Tutors is personal attention. Every student receives assistance based on their needs, with flexible lessons. The specifics of a student's subjects, learning style, and other concerns are all addressed in a manner designed around the student, rather than having the student conform to a rigid curriculum.
Today's world is a highly competitive one. Schools across the nation are offering more challenging and rigorous classes, knowing that such changes are needed to keep education relevant in the 21st century. In Pleasanton's Amador Valley high school, there are 20 advanced placement courses in such diverse subjects as AP Psychology, AP English, AP Calculus, AP Government, and AP US History. Educators and school boards are all rising to meet the challenges of the times, and it is important that all students rise to these new demands as well. Clearly, the academic competition has never been greater, and there may be a time when you or your student might need a little help.
The greatest help that Parliament Tutors offers comes not only from a lesson given, but the study skills and good academic habits imparted by the tutors on the students. These skills last for a lifetime and will serve a student well for the rest of his or her academic career. Education is an investment made by both a family and a society, and Parliament Tutors can help make that investment pay off. No matter what your situation, Parliament Tutors is happy to help!