(559) 257-4692
By Appointment Only - We Come to You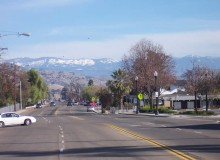 Porterville is one of the lesser-known cities in Central California. Nonetheless, it is often regarded at the "gateway" to the natural beauties and wonders of the Sequoia and Kings Canyon National Parks located just due east of the city. Nested in the San Joaquin Valley, Porterville has a population of roughly 54,000 and continues to grow as it keeps incorporating surrounding areas into its urban population.
Although only home to one academic institution of higher learning, Porter College, the city is home to a number of primary and secondary schools — ten elementary, four middle and seven high schools, to be exact. And that number only really counts the schools in the Porterville School District, not including schools in the nearby Burton School District and overall Greater Porterville area.
While Porterville hosts a healthy number of schools for its growing youth, students in this American town face heavy competition with the rest of California's students. With an age distribution skewed highly towards residents aged 20 and below, competition to stand out to prominent colleges around the country is stronger than ever. In addition, according to the U.S. Census Bureau, high school graduation rates are below the state's average at just a 68%, with only 11% of residents obtaining a Bachelor's degree.
Fortunately, Parliament Tutors offers a wealth of private tutoring and test preparation services for students in this picturesque valley town. Whether you are searching for subject specific tutoring or standardized test preparation, Parliament Tutors has a specialist available in all levels of education. Without a doubt, our tutors will enhance your educational experience and help you achieve the study skills and test scores you need to achieve your goals!