(650) 352-3217
By Appointment Only - We Come to You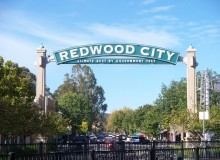 Parliament Tutors has services to offer for students from primary to graduate school. We provide programs that are individually tailored in order to help you make the most of your learning experience. Unlike other supplementary educational programs our tutors do not simply provide information, they work with you in order to help you achieve your academic goals. It is this personalized attention allows Parliament Tutors to customize their teaching style in order to capitalize on your best learning style and ensure success.
The Redwood City community website introduce the town as, "A community of just over 75,000 people, a center of high-tech industry, and the mid-point of the beautiful San Francisco Peninsula, Redwood City is known for its great climate and profound sense of community. A Redwood City is committed to providing its residents with a high quality of life and vibrant future. Over eighty percent of Redwood City residents have received their high school diploma and almost fifty percent of the population has further pursued their education, receiving college and graduate degrees. Living in an area that places such an emphasis on education inherently breeds competition.
Not only have the educational standards evolved, but also the resources available have grown exponentially in the past decades. Parliament Tutors is dedicated to keeping up with this progress and providing instructors who can help you to do the same. We employ some of the most experienced tutors in Redwood City and combine this instruction with the most up to date supplemental materials. The instructors at Parliament Tutors work with your learning style and provide the most effective resources to enhance your learning experience. "It seems as if the market may be oversaturated with learning aids and online resources, but Parliament Tutors has something different to offer. Myself and other tutors get to know each student so that we are able to present information in a manner that will be best received by the individual. It is gratifying to work with students to help them overcome challenges and succeed in their educational endeavors. I wish I had this resource during my high school years; the personally tailored approach definitely makes a positive impression on a student's academic experience," says local tutor, Lauren H.
If you are working towards a higher score on a standardized test or attempting to improve your knowledge in a particular subject, Parliament Tutors looks forward to helping you to achieve your academic goals. Please do not hesitate to contact us if you have further questions about the services we offer. We look forward to working with you in order to improve your learning experience.