(661) 505-6031
By Appointment Only - We Come to You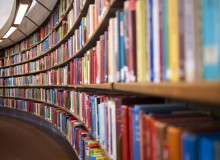 Parliament Tutors offers a wide variety services for students from primary to graduate school. We provide programs that target subject specific areas, standardized testing, and language acquisition, among many others. Each of our tutors individually tailors the program in order to help you make the most of your learning experience. Unlike other supplementary educational programs our tutors do not simply provide information, they work with you.
In 2006 Money Magazine ranked Santa Clarita eighteenth on a list of "Top 100 Places to Live." One contributing factor to this ranking must be the high standards for achievement held by the people in this community. Education is a critical factor for success in this city, and provides an edge in this competitive environment. According to the City of Santa Clarita's website, schools in the Santa Clarita Valley rank among the top 10% in California. Residing in an area with some of the most highly ranked schools in the state inherently leads to a higher degree of competition among students. In an atmosphere such as this, adequacy will no longer be adequate. Taking advantage of the resources provided by Parliament Tutors will not only help you to succeed, but also will personalize your education experience. Though there is a plethora of supplementary materials available to students today, working with one of our tutors will bring a dynamic and individualized approach where the tutor is equally as invested in your success as you are. "Each time I see a student overcome a challenge or achieve a goal I am equally as excited as the pupil. We spend so much time working together that I also become invested in his or her goals and experiencing this success together is what makes my job so rewarding," says local tutor, Aaron B.
The education system has evolved immeasurably in the last decade and Parliament Tutors is dedicated to keeping up with this progress. We employ some of the most well qualified tutors in Santa Clarita and always incorporate the most up to date technology to keep you ahead of the curve. Parliament Tutors adapts with your learning style and provides you the best tools for enriching your learning experience. The synthesis of these tutoring strategies is what leads to the unparalleled results among our students.
Whether you are looking to improve you grade in a class or preparing to take the LSAT, GMAT or TEAS, Parliament Tutors looks forward to assisting you in achieving you academic goals. If you have further questions about the services we offer, please feel free to contact us. We look forward to improving you or your child's educational experience.