(925) 395-4440
By Appointment Only - We Come to You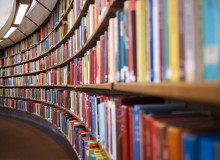 Parliament Tutors offers a wealth of services for students of all levels in the Walnut Creek area. It is our aim to help you attain the goals you have set for your educational experience, and we do so by working closely with you and capitalizing on your best learning styles. Parliament Tutors differs from other similar services, in that our tutors establish a personal connection with each student. The interactive relationship between student and tutor is what produces our high success rates.
At Parliament Tutors we offer a wealth of services, all of which cater to any level of student. Whether you are in the market for subject specific tutoring or test preparation, Parliament Tutors has a service that can benefit you. In addition to this over 75% of community members possess higher education degrees. In an environment such as this, the bar for achievement is set at a remarkable height. "After college I knew I wanted to come back to Walnut Creek, but to work with the local students has been an particularly gratifying experience. Not only do I get to work with these students to achieve their academic goals, but I have the privilege of seeing the younger generation of Walnut Creek continuing the tradition of success," said a local high school alumnus, Thomas A.
Due to continuing development in technology, more educational resources have become available daily, advancing at an exponential rate. At Parliament Tutors we are cognizant of the significance of keeping pace with this growth rate. By employing some of the most proficient tutors in the area and providing resources that are relevant to you, we keep students ahead of the curve in your academic endeavors. Parliament Tutors can supply you with the necessary accoutrements to help you accomplish your objectives and remain a competitive player in the high achieving atmosphere of Fairport. The assimilation of personal attention with cutting edge resources that we provide will produce the results you are seeking.
The subjects that we provide tutoring services for are vast. Whether you need assistance in conceptual thinking, test taking or are looking to learn something new, Parliament Tutors has an individual ready to support you. Parliament Tutors offers a multitude of services to aid you in reaching your individual academic goals. If you have further questions please contact us and we will abate any lingering concerns. We look forward to working with you or your child.