(303) 309-0451
By Appointment Only - We Come to You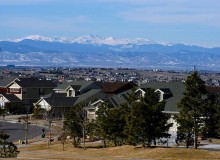 Parliament Tutors supplies the Aurora and the surrounding areas with a wide variety of services to enhance your educational experience. We strive to provide students with the most qualified tutors in their specific areas. At Parliament Tutors we offer a wide variety of programs, anything from subject specific tutoring to standardized test preparation.
With the population of Aurora besting the national statistics of people with college degrees, it is evident that education is a priority in this district. Growing up in this environment sets the standards of achievement higher than those of the neighboring areas. For this reason Parliament Tutors has enlisted some of the brightest individuals in their fields to aid you in your academic ventures. Born and raised in the area, Cindy R. returned to Aurora after completing college. Cindy notes, "Sharing my passion for the math and finance has been my aspiration since I took my first math class at New York University. However, being allowed the opportunity to work with the youth in the town I grew up in has made sharing my knowledge even more gratifying. I believe that I have more invested in helping these students because of the hometown link that I have with Aurora."
With so many products on the market, all of which claim to provide the best results, it becomes hard to sift through and decide which service will provide you with the best results.
The plethora of classes, books, and Internet resources has led to an oversaturation in the tutoring market. For this reason Parliament Tutors has decided to take a special approach when helping you to bolster your academic success. The primary priority at Parliament Tutors is you, which is why we hand select a tutor that can best work with your learning style. We also strive to hire locally, because these tutors are even more invested in and familiar with the education system of Aurora. It is the personalized aspect of Parliament Tutors that produces the high success rates among our pupils.
Whether you are in great need of assistance or simply looking to bring that 'B' up to an 'A,' Parliament Tutors has a service that can benefit you. We were founded upon the principle that learning is a continuous process and no matter what level you may be at, Parliament Tutors can provide you with individualized aid. Please do not hesitate to contact us with any further questions you may have regarding our services or success rates. We look forward to working with you or your child.