(860) 967-0711
By Appointment Only - We Come to You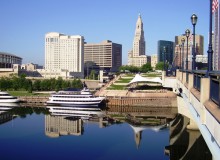 At Parliament Tutors we are well aware that West Hartford was ranked as the 10th most educated town in a 2006 issue of Money Magazine. Connecticut Magazine ranked the public education system as one of the top three in the state. With statistics like these, it is evident that academic competition is voracious. For this reason Parliament Tutors has enlisted some of the brightest individuals in order to give you an edge in this competitive environment.
With more students applying to school each year, the academic competition at all levels has increased exponentially in the past decades. It is important to take advantage of the plethora of resources available in order to reach your academic potential and Parliament Tutors will provide you with a qualified individual to help you get there. Though there are many tutoring books and online resources, these cannot compare to the personal attention provided by our tutors. The relationship that is established between pupil and tutor provides the student with a comfortable environment to learn and grow. This relationship accompanied with a tailored plan for achieving one's personal goals is what leads to our success with pupils.
A recent graduate of Trinity College, Richard S. enjoys sharing his passion with the youth of West Hartford. "I had the opportunity to study history abroad during my college career and it has been such a fulfilling experience to pass along this knowledge to the younger generation of our area. History can be difficult to convey solely with textbooks and worksheets, and being able to share this helps the students to understand why history functions in the way that it does."
Whether you are looking to improve your writing skills, boost your standardized test scores or learn a new language, Parliament Tutors can aid you throughout this process. Though you may have been told or shown before, Parliament Tutors allows you access to a tutor who will involve you in the learning process. We look forward to matching you with an individual who suits your specific needs. Please contact us with any questions you may have.