(202) 683-6728
By Appointment Only - We Come to You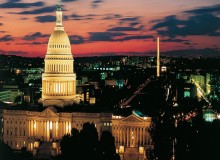 Parliament Tutors is proud to serve all 123 public schools in the Washington D.C. school district, as well the city's 52 charter schools and various universities such as American, Catholic, Georgetown, George Washington and Howard. Parliament provides expert tutoring in every subject, and standardized test across every grade level.
While Washington, D.C. is something of an academic sanctuary on a collegiate level filled with top options for both general studies, and more specialized areas of interest, the public school system tends to be somewhat underwhelming. Following a number of sweeping changes made in the past few years, however, D.C. does seem to be improving. Currently, just over 77% of residents hold a college degree, and close to 40% earn a college diploma with greater than 20% earning a professional/masters degree or higher. These are impressive numbers in their own right, but it should be taken into account that D.C. tends to attract a large percentage of professional imports who call the nation's capital home, but were educated elsewhere.
Collegiately, Washington DC is home to Georgetown, which is largely considered one of the finest universities in the country, as well as GWU. In addition, Catholic, American and Howard are also largely regarded as strong institutions.
For whatever reason, D.C. students tend to struggle in social studies more than any one area academically according to standardized tests. This is a trend in much of the mid-Atlantic region, and it seems as though schools in this region need to do a better job of making the past relevant to today.
In a school district as large as that of Washington, D.C., it can be easy for students to become lost in the crowd. Private tutoring largely ensures that your son and daughter will not be left behind by providing personalized lessons and attention directly to the individual student.
Even with the impressive numbers, however, students struggling with a particular concept can spend countless hours trying to teach themselves. Some are successful, but most lose confidence, forget about a test altogether, or just skip what they don't understand.
Success in a school is but one crucial step along a trajectory of greater success in a person's life. Through success in high school comes admission and scholarships into a top university, and through success in university comes admission and scholarships to a top grad school or an impressive enough GPA to attract that top employer. Doing well in a school is a necessary condition to many career opportunities. It should also be noted that studies link academic performance with self-confidence, and popularity. Contrary to the comic books, students who do well in school tend to be the most confident, most popular and get more dates.