(561) 503-2720
By Appointment Only - We Come to You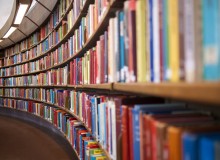 Parliament Tutors offers a plethora of services within Boynton Beach. Whether you are trying to get into the right elementary school, right medical school or anything in between, we provide the right tutor to help you get the right results.
We start with providing you the best and brightest tutors, experienced educators with a track record of student success, but don't stop there. We provide custom made lesson plans, and a challenging curriculum designed to help each and every student reach their unique potential.
Boynton Beach is one of the largest school districts in Florida, and twelfth largest in the country. The county features a wide range of public and private high school options. From featuring some of the best high schools to one of the nation's finest Little League teams, Boynton Beach places an uncanny focus on education beginning at an early age. The township and surrounding county host a number of technical colleges, but a large percentage of students leave Boynton Beach to pursue post high-school education. Over 80% of the township holds a high school diploma, 14.5% hold a bachelor's degree and 6.6% hold a post graduate degree.
As one of the largest school districts in the country, it can be very difficult for students to stand out when applying to the right prep school, and even to colleges as students risk becoming just a face in a giant crowd. Therefore, it is important for students to truly reach their full potential so that they can stand out as an individual, and not merely just another face in Boynton Beach.
In a town where it is important to standout, private tutoring offers students a great opportunity to truly outshine their peers. As students have a benefit of having a class just for them, they are able to reach their maximum potential by having concepts explained just to them, and are able to stop the class to ask a question whenever they need to.