(239) 935-8806
By Appointment Only - We Come to You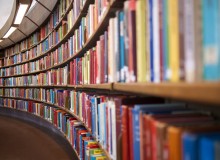 Parliament Tutors offers a myriad of services across Fort Myers, Florida. These services range from pre-K all the way through the graduate level. Our most common services include one-on-one tutoring for standardized exams such as the ISEE, PSAT and SAT as well as many grad-school exams like the GMAT, GRE, LSAT, DAT and MCAT.
As we constantly strive to be the most advanced tutoring company nationwide with the most successful students, we are always actively providing the most up to date and best curriculum in the educational fields you need with a results oriented focus. We construct an individualized lesson plan for each and every student, custom build to take you from where you are currently to where you are hoping to go come test day.
While sport fans know Fort Myers as the spring training home for the Boston Red Sox, Florida residents know that it is also one of the best public school districts in the state with Fort Myers Senior High and neighboring Dunbar High School both being national award winners, and two of the country's best public school according to Newsweek. The county also features several top private school options as well. Collegiately, Fort Myers features a number of colleges within a short drive such as Nova Southeastern, Florida Gulf Coast University and Keiser University. County wide, 70% of residents hold a high school diploma, and around 20% hold a bachelors. These figures are expected to rise over the next decade given the county's increasingly strong public school system.
As the education provided in Fort Myers continues to improve so does expectations. Students are expected to keep up with some of the top math and science programs in the country, which can be a daunting task for anybody. As students are often evaluated in juxtaposition with their local peers, the improvement of a county generally necessitates the improvement of the individual student.
Because a classroom must follow a pre-set curriculum and satisfy the educational requirements of several dozen students, the basic layout is either too fast or too slow for most students. Private tutoring enables a student to dictate the pace of learning. Tutoring allows a student to both catch up to their peers, drastically surpass them and meet their maximum potential.