(407) 792-2991
By Appointment Only - We Come to You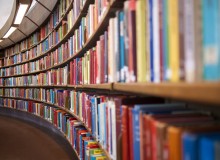 Located in the central region of Florida, Orlando holds its place as one of the state's largest metropolitan areas with a city-population nearing 240,000 people. More than two million people inhabit the overall Orlando metro area, making it the sixth largest in the country. Orlando is most recognized for being home to some of the most popular theme parks in the world, from Disney World to Universal Studios, SeaWorld, and more. As a result, tourism is responsible for a majority of the area's economy, with around 50 million tourists visiting each year.
Orlando is also home to the University of Central Florida, commonly referred to as UCF. It is the state's second largest university and is well known for its contributions to research in areas of engineering, digital media, computer science, hospitality, business administration, optics, and education. In 2012, the U.S. News & World Report ranked UCF as the fifth best up-and-coming national university in the country. Orlando is also home to other prominent educational institutions like Florida A&M University College of Law, Valencia College, Full Sail University, Rollins College and more.
Being one of the larger metropolitan areas in the state, many students in Orlando struggle to stand out amongst the surplus of other students striving to achieve the same educational goals. Not to mention, the city's thriving nightlife scene, proximity to the state's Atlantic beaches, and its handful amount of theme parks can keep student of all ages distracted from their studies. Nonetheless, education rates in Orlando remain higher than the rest of the state in almost all levels of education.
Parliament Tutors offers an abundance of private tutoring and test preparation services for students all over Florida, Orlando included. Whether you are searching for subject specific tutoring or standardized test preparation, Parliament Tutors has a specialist in all levels of education from kindergarten to medical school and everything in between. Without a doubt, our tutors will help you enhance your educational experience and achieve the study skills and test scores you need to reach your unique potential and stand out above the rest.