(727) 498-1244
By Appointment Only - We Come to You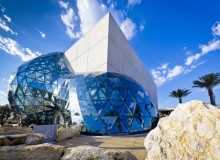 It's easy to confuse this place with the Russian metropolis overseas, but its beautiful beaches and warm temperatures stray far from the winter wonderland people think of when they hear the name St. Petersburg. Often simply called "St. Pete," the city is nested on a peninsula on Florida's West Coast in between Tampa Bay and the Gulf of Mexico, making it a popular destination for both residents and tourists alike.
It is known for its copious amount of days of sunshine, earning it the nickname "The Sunshine City," as well as its vibrant arts scene and myriad of museums like the Salvador Dali Museum, Museum of Fine Arts, and a Holocaust Museum. St. Petersburg is also home to several institutions of higher education like the University of South Florida at St. Petersburg, Eckerd College, Poynter Institute, and the nearby University of Tampa.
St. Petersburg is the 4th most populated city in Florida and second largest city in the Tampa Bay area. Located in the second largest metropolitan area in the state of Florida, students in St. Petersburg have a lot of competition when it comes to educational ventures.
However, Parliament Tutors offers a surfeit of private tutoring and test preparation services for students all over Florida, St. Petersburg included. Whether you are searching for subject specific tutoring or standardized test preparation, Parliament Tutors has a specialist in all levels of education from kindergarten to medical school and everything in between. Without a doubt, our tutors will help you enhance your educational experience and achieve the study skills and test scores you need to reach your unique potential and stand out above the rest.