(850) 303-0790
By Appointment Only - We Come to You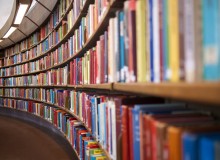 Tallahassee isn't just a college town, but it's easy to see why that label might stick. With several notable institutions located within its limits, including Florida State University, Florida A&M University and Tallahassee Community College, the city provides those seeking a quality education with a variety of options.
The numbers don't make it easier for the hub of Florida's Panhandle to shake the above-mentioned tag.
According to data from the U.S. Census Bureau, 90.9 percent of Tallahassee's residents have completed high school, while almost 45 percent hold undergraduate degrees.
Clearly, succeeding in school is a community priority.
At Parliament Tutors, we offer an extensive variety of services for students, whether they're in grade school, at John Paul II Catholic High School, attending a four-year institution or enrolled in an elite professional program. With the assistance of our tutors, academic advancement becomes a reality. We're fully aware that the key component in the process is you – and we want to help you find excellence.
There's something for everyone in Tallahassee. From following the Seminoles on the football field to attending the Greek Food Festival to visiting the Museum of Florida History, there's no shortage of alternatives for residents and visitors.
Nevertheless, as is the case anywhere, students will struggle with particular concepts. Many, in an effort to grasp material, spend hours trying to teach themselves. Some will be successful, but most only lose confidence, forget about a test altogether, or skip what they don't understand.
By working with one of our tutors, those attempting to learn gain access to someone skilled at finding solutions to problems that seem insurmountable or beyond reach.