(863) 884-7102
By Appointment Only - We Come to You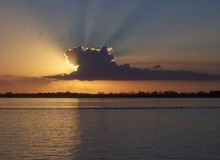 Winter Haven— The name really says it all
With an average temperature of about 73 degrees, the city truly represents a sanctuary for those escaping colder climates, including the Major League Baseball clubs – the Philadelphia Phillies, Boston Red Sox and Cleveland Indians – that held spring training in this Polk County community.
In addition to the weather, the former home of the Orange Dome has 45 lakes, 24 of which are connected by navigable canals, within its limits. Even with the potential distractions, however, advancing in school is a top priority. Numbers never tell the entire story, but they do provide an idea of what's happening. According to data from the U.S. Census Bureau, 83.6 percent of Winter Haven's residents have graduated from high school, showing that sunshine doesn't diminish the desire to learn.
At Parliament Tutors, we offer an extensive array of services for students, whether they're in grade school, high school, pursuing an undergraduate degree or matriculating in a prestigious professional program. With the assistance of our tutors, success becomes a reality. We're well aware that the key component in the process is you – and we want to help you achieve excellence.
Home to a number of respected educational institutions, including Polk State College, All Saints' Academy and Winter Haven Senior High, where legendary rocker Gram Parsons, basketball's Otis Birdsong and Olympic swimmer Rowdy Gaines went to school, Winter Haven has a proud tradition of scholastic accomplishment.
Impressive stats and big names, though, don't prevent students from struggling with particular concepts. Many, trying to grasp material, spend hours teaching themselves. Some will succeed, but most lose confidence, forget about tests altogether, or just skip what they don't comprehend.
By working with one of our tutors, those attempting to learn gain access to someone skilled at finding solutions to problems that appear frustrating and insurmountable.