(706) 907-0312
By Appointment Only - We Come to You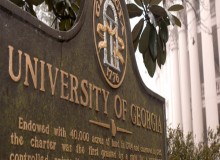 Stretched along the banks of the Oconee River in Clark County, Athens is a college town located just 70 miles east-northeast of Atlanta. Officially incorporated as a town in 1806, Athens has since grown to become the sixth largest city in the state. Part of its development is due to the establishment of the University of Georgia, as well as the growth of cotton mills that pushed the town's industrial and commercial development, gaining it the nickname "the Manchester of the South." Further development grew as railroads began to connect Athens to major cities across the state throughout the mid 1800s.
Athens was selected as the site for the University of Georgia (UGA) in 1801, which was chartered in 1785 as the first state-supported university in the country. UGA is well known as one of the most prominent public research universities in the southern U.S., and is the oldest and largest of the institutions of higher learning in Georgia. In 2013, UGA was ranked 21st overall among all U.S. public national universities by the U.S. News and World Report. It offers over 140 different degree programs to its students.
Clark County is also home to numerous public and private educational institutions from pre-school through twelfth grade, as well as Athens Technical College and Piedmont College. According to the U.S. Census Bureau, high school graduation rates in Athens run parallel to that of the state at roughly 84%, with graduation rates for institutions of higher learning soaring well above the state's average. Although these numbers are promising, many students in Athens still struggle to keep up with the rigorous academic curriculums of the city— and that's why we're here to help!
Parliament Tutors offers a wealth of private tutoring and test preparation services for students in Athens, Georgia. Whether you are searching for subject specific tutoring or standardized test preparation, Parliament Tutors has a specialist in all levels of education from kindergarten to medical school and everything in between. Without a doubt, our tutors will enhance your educational experience and help you achieve the study skills and test scores you need to overcome all of life's obstacles!