(678) 785-5180
By Appointment Only - We Come to You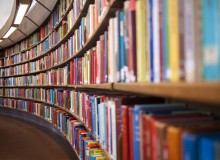 Sitting on the outskirts of Atlanta, Roswell is an affluent and educationally oriented community in the warm south. Roswell is home to almost 20 parks, offering a chance to breathe a little deeper and enjoy a residential life away from the bustle of downtown Atlanta.
The area has attracted an educated population well above that of the national average. Nearly 65% of the population has a college degree, and another 20% of the population has at least a High School Diploma.
Naturally, the area has also demonstrated a high interest in educational opportunities for children. In addition to the list of good public schools, Roswell is also home to a long list of prestigious private schools. As the Roswell school systems have developed and fostered learning among talented students, the area has also seen an increase in academic competition amongst student peers. Often times, this competition has resulted in many students looking for tutoring opportunities outside of their regular course work as a way of getting a leg up on their peers.
When it comes to offering increased opportunities at academic success, Parliament Tutors has a strong reputation of helping students achieve high levels of success. Parliament Tutors offers a broad and highly effective array of services to students in the Roswell area, whether they are currently in grade school, high school, attending a local college or university, or receiving specialized training in an elite professional program. Our tutors aim to help each student realize their highest potential and to compete effectively through tailored and individual attention.
At Parliament Tutors, our biggest asset is our tutors, and we routinely recruit and hire tutors that are the most knowledgeable and experienced within their special fields. Many of our tutors have attended some of America's most prestigious colleges and universities. Additionally, we work to make sure that every student-tutor pairing is best suited to the student's academic needs. Our tutors take pride in the work they do, and they invest significantly in the lives of the students they work with so prepare them well for a future of success.