(847) 637-0768
By Appointment Only - We Come to You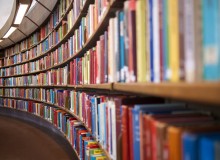 Hoffman Estates is one of the largest suburbs of Chicago, but is still a great city in its own right. As the headquarters of Sears and with office space for many other businesses, Hoffman Estates has long been an important center of commerce. Being part of the Chicago metropolitan area, students in Hoffman Estates live near many great institutions of higher education, such as DePaul University, Loyola University Chicago, the Illinois Institute of Technology, and of course, the University of Chicago. At home, residents of Hoffman Estates enjoy schools from a few public school districts, including James B. Conant High School, which in 2006 was recognized for having the highest percentage of students passing the AP exams in the Midwest.
The opportunities in and around the city are great, but only for those students who qualify for them. In these times, academic competition is fierce, with more students vying to fill seats in the best schools than there are seats to fill. Parliament Tutors can help you or your student reach out and achieve the opportunities which are so strongly contested. The Chicago area attracts students not only from Illinois and the surrounding states, but from all over the country and even the world, underscoring the prestige of the schools, and of the competition to get into them.
As with much of the country, the Midwest has been going through changes. Blue-collar jobs have declined and the service sector has grown. The region remains wealthy, but the rewards of this wealth are increasingly going to those who have an education. The city's motto is "Growing to Greatness", and it is through education that the city and its students can best grow. As both a city of Illinois and the world, students of Hoffman Estates owe it to themselves to be the best they can be.
Parliament Tutors offers academic help much like a personal coach trains an athlete. Every student receives personalized instruction in whatever academic field they need help in, receive customized preparation for whatever test they want to take, and impart valuable academic habits and study skills to their students. Our tutors have the background and qualifications needed to help anyone seeking help: if you are a student taking a college entrance exam, the parent of a student struggling in high school, or even a college student working his or her way to an advanced degree. No matter what the situation, we can help you on the path to opportunity.