(630) 478-9340
By Appointment Only - We Come to You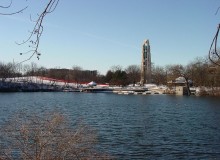 As a major suburb of Chicago, Naperville is part of a world-class metropolitan area. As such, the city is home to campuses of such fine colleges as DePaul University, Northwestern College, and North Central College. With over 140,000 people, Naperville is a significant city in its own right, even as it is part of the greater "Chicagoland" area. As great as the opportunities are in Naperville, they can be best reached by those with an education. More and more schooling is needed to keep up in this competitive age, and spaces for good schools are becoming scarce on all levels, even as early as high school and sometimes earlier. Everyone needs a little help sometimes in this day and age, including assistance in academics.
Parliament Tutors can help, no matter what your academic situation. Our tutors offer help for all subjects and all grade levels. Whether you or your student are in a K-12 class, are enrolled in a college, or are preparing for a standardized exam, we can help! Every lesson given is crafted for the student's needs, and our tutors are not only skilled, but personable and friendly. In addition, our tutors can teach valuable study skills which will continue to serve the student for the rest of his or her academic career.
Naperville has careers in many diverse and exciting fields, such as telecommunications and electronics. For instance, Tellabs and Alcatel-Lucent both employ over 1,000 people each in the city. The commonality between these jobs is education, which is ever more important as a means to a good career. Students who are ahead can expect great things, but those who are behind will face greater challenges as standards continue to rise.
Having a tutor can help a student get ahead and stay ahead, as tutors from Parliament Tutors provide lessons fit for the student, as opposed to having the student fit the lessons. Rapidly changing and rising standards can often leave a student behind, even if he or she was perfectly fit for the older ways of teaching. Change is a positive things, especially when it lifts academic standards, but it may not be easy to adapt to, given how fast this change is occurring. In Naperville alone, standards are rising. For example, Naperville Central High School has been ranked in the top 1500 high schools in the nation. No matter what you need help in, Parliament Tutors can help you rise to the challenge!