(574) 310-8319
By Appointment Only - We Come to You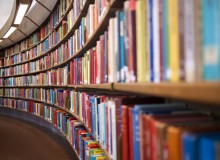 Although not the official location of the University of Notre Dame, South Bend is home to a vast majority of students attending this academic institution of higher learning. Located just south of the Michigan border, it is Indiana's fourth largest city with a population well over 100,000.
Throughout the 20th century, South Bend grew tremendously due to its relative location along the St. Joseph River, which runs directly through the eastern portions of the city. The St. Joseph River also contributed to the city's rapid economic and population growth through the fur trade, attracting settlers that helped boost industrial development. Today, South Bend is known for its prominent industries in health care, education, tourism and the advent of many local small businesses.
In addition to Notre Dame, the city is also home to various other schools such as Indiana University South Bend, Saint Mary's College and Holy Cross College. One of the driving forces behind college life in South Bend is its long history of sports achievements in football. Add in the city's thriving arts scene, rich historical backdrop and nearby beaches of Lake Michigan (just 35 miles west of the city), students in South Bend have more than enough to distract them from their studies. And we're here to help alleviate that!
With the help of Parliament Tutors, we guarantee to nurture our students to become the best of the best. Our programs offer a wealth of private tutoring and test preparation services in South Bend for students of all calibers. Whether you are searching for subject specific tutoring or standardized test preparation, we have a specialist available in all levels of education and all academic subjects.