(617) 934-1528
By Appointment Only - We Come to You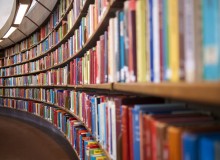 Parliament Tutors provides tutoring throughout Quincy, Massachusetts and surrounding Norfolk County. We are proud to serve every public and private school in Quincy from Quincy and North Quincy High Schools to Montclair Elementary to Quincy College.
Parliament Tutors provides top of the line tutoring in every subject, and standardized test across every grade level from kindergarten through graduate school. We provide tutoring for all standardized tests such as the Massachusetts state-administered MCAS exams in addition to national exams such as the ISEE, SAT, ACT, and graduate exams such as the LSAT, MCAT, GMAT, GRE and DAT exams. We can also teach general courses across all grade levels as requested.
Quincy residents tend to perform well above average relative to their peers across much of New England with over 85% graduating high school, and nearly one-third earning a bachelor's degree or more by age 25. The town puts a heavy focus on academics, but does so without sacrificing their Christian-values. In addition to the two major public high schools serving Quincy's 6,000 students, there are also a handful of private schools such as the Woodward School for Girls and Quincy Catholic Academies. Quincy College is the area's community college, and is unique in that it is the only one of the state's 16 community colleges to be run by the city rather than the state, which can create a more personalized experience for students.
Students struggle so profoundly with math that "math anxiety" is now generally considered a legitimate psychological issue first studied by Dr. Mark Ashcroft. Not only do many students struggle to grasp mathematical concepts, but many are overcome by tension, apprehension and fear at the very mention of the word, which makes learning even more challenging.
Doing well in something requires confidence, along with taking constructive steps towards accomplishing one's goals. The first thing that a tutor is able to do is alleviate the intimidation that a student might feel towards a certain subject by showing him or her that they can do it, and then moves with the student step by step from A-Z. Because a tutor only needs to serve an audience of one, each lesson is customized to the individual student.
The benefits of doing well in school are endless: better college and graduate school options, better job opportunities, and the foundation of personal and professional happiness. It is difficult to think of even one influential professional who did not have the capacity to do well in school. Even famous dropouts like Facebook founder Mark Zuckerberg and former Apple CEO Steve Jobs still earned a perfect SAT score and admission into UC Berkely, respectively. While one does not necessarily need to succeed in school to succeed professionally, a strong argument can be made that it is relatively impossible to succeed professionally if one lacks the capacity to succeed academically.
Whether you are seeking help for a young child, SAT preparation, or graduate school, it pays to invest in your future. Please feel free to contact us so we can discuss how we can best assist you or your child in his or her academic endeavors.