(240) 449-3011
By Appointment Only - We Come to You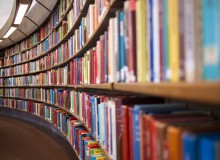 Located right outside of the nation's capital, Gaithersburg is the host to a wealth of academic resources and highly ranked educational institutions. Whether you are preparing for a standardized test or improving you mathematical skills, Parliament Tutors offers programs for students of all levels and academic disciplines. We provide students with some of the most qualified tutors in their particular fields. When this is compiled with the individualized attention our tutors offer, it becomes easy to access your full academic potential.
Over half of the population of Gaithersburg has achieved college or graduate level degrees. The people of the area are both educated and fiscally successful, which sets the precedent for the younger generation. For this reason Parliament Tutors enlists some of the most intelligent and devoted individuals in order to help you achieve your personal, educational goals. A native of the Gaithersburg area, Jeremy P., says, "During my time in school I felt like my teachers 'taught for the test' and as a result I didn't enjoy school. During college I began to learn in a completely different way and since then it has been my goal to bring this style of learning to the youth of Gaithersburg. Being able to help these students learn to love education is the most rewarding part of working with Parliament Tutors."
With the constant fluctuation in the unemployment rate and the economic sector people are striving to set themselves apart from other candidates. It is now more important than ever for students to take advantage of the resources at your disposal in order to gain a leg up in this competitive environment. Parliament Tutors will provide you with a qualified individual to guide you through this process. Although there are many textbooks and online resources available, these do not compare to the one on one attention that our tutors provide. The close relationship that our tutors establish with their pupil provides the student with a comfortable environment to achieve their educational endeavors.
Whether you are looking for a way to gain an academic edge in a particular subject, or increase your scores on a standardized test, or learn a new language, Parliament Tutors can provide you with the tools you need to succeed. We look forward to matching you with a tutor who compliments your personal learning style. Please do not hesitate to contact us with any questions you may have.