(248) 686-1798
By Appointment Only - We Come to You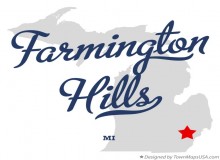 Parliament Tutors offers a wide variety of programs for students of all ages. Regardless of your learning style or proficiency we have services that will enhance your educational experience. Whether you are in primary school or preparing for graduate school, you will never regret investing more into your education.
"Michigan will spend about $13 billion on K-12 education this year – the single largest use of state revenue" (www.mlive.com). Living in a state with some of the highest-ranking school systems in the country coupled with an extensive education budget, illustrates the importance of education for people in Michigan. These factors make cities like Farmington Hills a breeding ground for academic competition. Students must go above and beyond the requirements in order to assert themselves academically and once this level is achieved hard work is needed to remain in this position. Parliament Tutors aims to provide you with service to keep you ahead of the educational curve.
Not only does the state invest a large portion of its budget into education, but Michigan also boasts educational facilities that are highly ranked in national statistics. U.S. News and World Report lists the University of Michigan as the fourth best public university in the country. A recent graduate of University of Michigan and a Parliament Tutor provides insight for students striving to achieve academic success. Cathy B. says, "I have always been a highly motivated student, but sometimes it takes more than motivation to achieve success. By utilizing the services of Parliament Tutors I was able to increase my SAT score and gain acceptance to the University of Michigan – Ann Arbor. It was this experience that inspired me to devote time to working with students in order to help them achieve their own educational goals."
As the number of students attending schools in Ann Arbor continues to grow alongside the city's booming demographics, so will our services in the area. With the help of Parliament Tutors, we guarantee to nurture our students to become the best of the best. Our programs offer a wealth of private tutoring and test preparation services in the area for students of all calibers. Whether you are searching for subject specific tutoring or standardized test preparation, we have a specialist available in all levels of education and all academic subjects.
From grade school to graduate school, we offer personalized programs that will help you to polish your strengths and provide fortification for your weaker subject areas. We work with you in order to increase your understanding of the fundamental concepts and help you realize your full academic capabilities. If you are in the market for a partner with which to improve your language skills, or attempting to improve your standardized test scores Parliament Tutors has a service that can enrich your learning experience. We look forward to working with you or your child and if you have any lingering questions or concerns please do not hesitate to contact us.