(828) 305-7126
By Appointment Only - We Come to You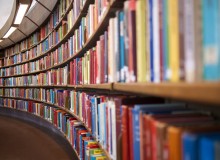 Elevated at about 3,300 feet about sea level in the Blue Ridge Mountains of western North Carolina, Boone is known for its aesthetic location along the Blue Ridge Parkway of the Appalachian Mountain chain. It holds the highest elevation of any town of its size east of the Mississippi River and receives an abundant amount of snowfall each year compared to the rest of the state.
Boone is home to a few academic institutions of higher learning, including Appalachian State University and the Caldwell Community College & Technical Institute. Appalachian State University, also known as App State, is the sixth largest constituent campus of the University of North Carolina.
Originally founded as a teacher's college in 1899, App State has a wide variety of curriculums for its 15,000 undergraduate and 2,000 graduate students. It offers 103 undergraduate programs, 49 graduate programs and a doctoral degree program in educational leadership. In addition, it was ranked as one of the top 10 Southern Master's Universities by the U.S. News & World Report in 2008. Overall, Boone boasts higher secondary and post-secondary graduation rates than the rest of North Carolina.
Parliament Tutors offers a wealth of private tutoring and test preparation services for students in Boone. Whether you are searching for subject specific tutoring or standardized test preparation, Parliament Tutors has a specialist available in all levels of education. Without a doubt, our tutors will enhance your educational experience and help you achieve the study skills and test scores you need to make it to the next level!.