(252) 210-6875
By Appointment Only - We Come to You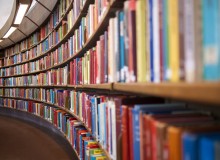 Found in the northeast corner of North Carolina, Elizabeth City calls the northern banks of the Pasquotank River its home. A major trading site in the 1800s, which helped boost the city's financial success, it maintained its shipping industry reputation through WWII and eventually settled into the tourist image it holds today. It holds a population just under 20,000 residents, with its micropolitan population rising close to 64,000 with neighboring county populations.
Elizabeth City is known for its cultural traditions, commercial industries and historical sites dating back to the American Civil War. It is home to a major U.S. Coast Guard Base, the North Carolina Potato Festival and the Albemarle Craftsman's Fair. Its historical downtown is also well known for its popular shopping districts.
The city hosts several institutions of education, ranging from elementary schools all the way to the university level. It is home to three institutions of higher education — Elizabeth City State University (ECSU), Mid-Atlantic Christian University and the College of Albemarle. ECSU has an average annual enrollment of just fewer than 3,000 students and offers 37 undergraduate programs and four Master's degrees. It is known for its Aviation Science and Doctor of Pharmacy programs, as well as its dual enrollment programs with neighboring colleges.
As the smallest campus in the UNC system, it's easy for the students of Elizabeth City to be overlooked by other major colleges around the country. Luckily, Parliament Tutors offers a wealth of private tutoring and test preparation services for students in this relaxing riverfront city. Whether you are searching for subject specific tutoring or standardized test preparation, Parliament Tutors has a specialist available in all levels of education. Without a doubt, our tutors will enhance your educational experience and help you achieve the study skills and test scores you need to achieve your goals!