(336) 589-6652
By Appointment Only - We Come to You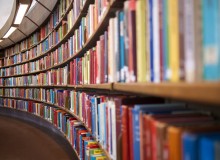 With a population nearing 105,000, High Point is the 8th largest city in North Carolina stretching into four different counties. It has been coined as North Carolina's "International City" due to its booming furniture and textile manufacturing industries. The annual High Point Market, which brings in close to 100,000 exhibitors and buyers from across the globe, also contributes to the city's international reputation.
High Point is also known for its educational history, dating back into the early nineteenth century when Quakers established the city's first private schools. Quakers also established the city's first public school, now called William Penn High School, in 1897. In 1924, High Point's first college was campaigned and coined High Point College, which became High Point University in 1991. High Point University is a liberal arts school with ties to the United Methodist Church.
High Point is also home to Laurel University and one of several Shaw University "CAPE" (College of Adult and Professional Education) programs. Laurel University, originally John Wesley College until 2011, is a Judeo-Christian institution and hosts the state's first online MBA program. Shaw University is the city's private liberal arts college and has a predominantly African-American student population. It is the oldest historical black university in the Southern U.S.
Parliament Tutors offers a wealth of private tutoring and test preparation services for students in High Point. Whether you are searching for subject specific tutoring or standardized test preparation, Parliament Tutors has a specialist in all levels of education from kindergarten to medical school and everything in between. Without a doubt, our tutors will enhance your educational experience and help you achieve the study skills and test scores you need to stand out above the rest.