(919) 747-4228
By Appointment Only - We Come to You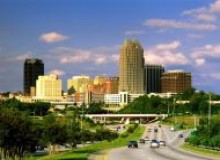 Parliament Tutors offers top private tutoring throughout Raleigh in subjects ranging from pre-K reading ranging all the way through taking the LSAT. Our goal is to be your one stop source for all of your tutoring needs, whether you're in middle school, med school or anywhere in between.
We know that whether you are studying for the SAT, LSAT or any test or subject in between can be stressful, and that there are few things more frustrating and stressful than struggling to understand a topic you do not understand. We make your life easier by supplying you with an experienced expert tutor in your field of need, and create a customized lesson plan to ensure that you get the most out of your experience with us, and reach your full potential.
Prior to the industrial revolution there was a philosophy that although quality schooling was essential, the community at large was equally responsible for education. While much of the country has neglected this philosophy, Raleigh as a city continues to recognize the importance of surrounding students with constant inspiration. Accordingly, Time Magazine ranks Raleigh as one of the three most educated cities in the US with close to 90% of residents earning a high school diploma, and 45% earning at least a bachelor's degree.
Raleigh's public school system, which includes four magnet schools has consistently garnered nationwide praise. The city also features many charter school options, the majority of which are religiously based. Collegiate options include NC State, Meredith College and William Pearce University.
While technology makes a world of knowledge immediately accessible, this has also led school districts and universities to amplify their curriculum. Now students are expected to learn more in less time than ever before. Statistics show that today's students are both taking more classes, and more difficult classes than their parents were. Moreover, because admissions at colleges and graduate schools are more competitive than ever before, students also have to do better than ever before.
Working with the right private tutor allows students to learn at their own pace in a friendly non-judgmental environment where they can feel comfortable making mistakes as they learn. Working with the right tutor will enable you to turn your weak points into strong points so that in today's competitive admissions process, you can truly stand out from the pack!.