(973) 233-4334
By Appointment Only - We Come to You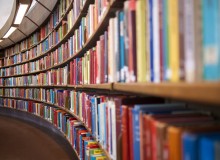 With a population nearing 85,000 people, Clifton is New Jersey's 11th-largest city. Located just 10 miles west of New York City, its students have a plethora of educational opportunities available to them with schools like Montclair State University (just west of Clifton), Fordham, NYU, and Columbia just a short train ride away.
Clifton is home to some 12,000 students in kindergarten through twelfth grade. Its local high school, Clifton High School, is the largest single facility high school in the state with over 3,000 students. With such a large demographic of students enrolled in Clifton's secondary schools, it's easy to see how some students may struggle to stand out amongst such a large number of competitors.
As noted before, New York City has an abundance of post-secondary schools for Clifton students to choose from. However, they are not only competing with every student in New Jersey's largest high school, but also with over 1 million students just in New York City public schools alone. These numbers don't even include private school students and students applying from other surrounding boroughs and cities across the nation. For students looking to continue their education locally, or even nationally, these statistics make for a very competitive playing field.
Luckily, Parliament Tutors offers an abundance of private tutoring and test preparation services for students in Clifton. Whether you are searching for subject specific tutoring or standardized test preparation, Parliament Tutors has a specialist that can help enhance your educational experience. With our help, Clifton students will achieve the study skills and test scores they need to reach their unique potential and stand out above the rest.