(609) 751-9341
By Appointment Only - We Come to You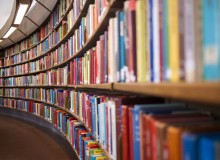 Parliament Tutors offers a myriad of services across Elizabeth, New Jersey and virtually all of surrounding northern New Jersey. These services include all subjects and standardized tests, including SAT, ACT, LSAT, GMAT, GRE tutoring and much more.
While New Jersey is widely considered a strong state for public education nationally, Elizabeth's public school system has been declining each year according to New Jersey Monthly Magazine, and is considered one of the poorest districts in the state for public education. This is likely in part due to the appreciably lower average gross income that many Elizabeth residents receive relative to their state wide peers. These factors largely play a role in the underwhelming 60% high school graduation rate, and 12% college graduation rate among Elizabeth residents twenty-five or older.
In the case of Elizabeth, NJ, school is more difficult because the education students are receiving is increasingly falling outside of the standards of their peers nationwide. While students across the country are facing the most competitive undergraduate and graduate admissions processes in our nation's history, many students in Elizabeth, NJ face the additional disadvantage of not being granted the same type of educational opportunities as their peers, thus creating a double edged sword of sorts.
As the economy continues to take a toll on Elizabeth's education system it is becoming increasingly important for students hoping to succeed, as well as the families of such students, to take matters into their own hands. By working with the right tutor, students no longer have a ceiling of what they can achieve. Essentially, working with a tutor allows the student to determine their maximum potential rather than the student's school district. At Parliament, we take pride in allowing students to succeed based on their individual potential, rather than on that of their school district.