(609) 498-6066
By Appointment Only - We Come to You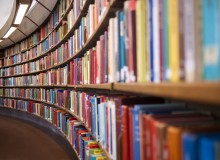 Parliament Tutors offers private tutoring and test preparation services within Princeton, and surrounding Mercer County. Parliament covers all academic areas and standardized tests for k-12, college and postgraduate students.
Princeton, NJ values education as much any other community in the entire United States, and offers a wide variety of academic opportunities. Featuring the second best college in America according to US News rankings, the well known Princeton University, creates an heir of intellectualism that permeates through the entire community. Princeton and surrounding Mercer County also features some other lesser known but strong institutions such as the Princeton Theological Seminary and Rider University.
However, Princeton is not only strong in the collegiate atmosphere. It boasts a number of fine public and private schools, including Princeton High School, which is hailed as not only one of the country's very best public schools, but very best high schools altogether. Whether in first grade or post doctorate, individuals in Princeton are likely better educated than their counterparts anywhere else in the US.
Princeton is a township that continues to do the hardest thing in education from year to year – going from exceptionally great to ever greater. Its colleges continue to raise their rankings, and subsequently look for students with extraordinary grade point averages, and standardized testing scores. Additionally, as the high schooling system continues to make its push to be the best in the country, students are generally expected to be amongst the finest in the country, thus promoting great competition.
In a town where students are expected to be great, those struggling in one area academically owe it to themselves to take every step necessary to do the best they can. Working with a tutor will enable a student to improve in any academic areas they feel weak in, and do their very best.