(908) 458-9251
By Appointment Only - We Come to You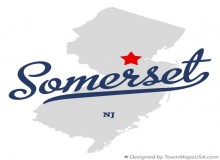 Somerset, New Jersey, is home to a handful of students and educational institutions, ranking in as the third highest school district in the state. With a population of only about 340,000, it hosts just over one third of the state's individuals with completed Bachelor's degrees, according to the U.S. Census Bureau.
Settled in 1681, it is one of our nation's oldest counties and has grown to become a host to some of the wealthiest pharmaceutical industrialists around. Today, Somerset is part of the New York City metropolitan area and is continuing to develop at an accelerated rate. It is home to two colleges, Raritan Valley Community College (which partners with Rutgers on a Bachelor's degree program) and Somerset Christian College, as well as the Somerset County Technology Institute. It even offers a state-of-the-art education program for children with autism, Somerset Hills Learning Institute, elevating its spectrum of educational services available to local students.
Parliament Tutors offers an abundance of services, all of which are tailored to all levels of education — making it a perfect match for any Somerset learner looking to improve their studies and test-taking skills. Whether you are searching for subject specific tutoring or standardized test preparation, Parliament Tutors has a specialist that can help enhance your educational experience. We're here to make a difference in your education and help you excel beyond what your dreams could ever imagine.