(201) 579-0202
By Appointment Only - We Come to You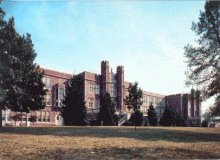 You may not know that Teaneck, New Jersey is decorated with American history. A critical point in George Washington's withdrawal of colonial soldiers during the Revolutionary War, the Bergen County community continues to hold a sound grasp of one of its key founding ingredients for success, education and learning. A look at the numbers provides illustration. According to the U.S. Census Bureau, 90.9 percent of adults in Bergen County have finished high school, while more than 44 percent are college graduates. If one wants to become established in Teaneck, a quality education is a critical.
Teaneck has been home to many that have excelled, including actor Paul Sorvino, TV pioneer Ozzie Nelson, the Isley Brothers and film critic Leonard Maltin. Despite the accomplishments of current or former residents, however, students in Teaneck will still struggle with certain concepts.
Many, in an effort to grasp material, spend hours attempting to teach themselves. Some will succeed, but most just lose confidence, forget about a test altogether, or skip what they don't understand. By working with one of our tutors, those trying to learn gain access to someone skilled at finding solutions to the problems that appear so frustrating and difficult.
At Parliament Tutors, we offer an extensive variety of services for students, whether they're at Teaneck Community Charter School, Teaneck High School, enrolled at Farleigh Dickinson University or matriculating in an elite medical, law or business program. With the assistance of our tutors, success becomes a reality. We're well aware that the greatest component in the process is you – and we want to help you achieve excellence.