(702) 518-1728
By Appointment Only - We Come to You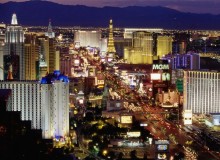 Las Vegas has it all.
Casinos, entertainment, nightlife, great weather – it's truly America's oasis.
Despite the bright lights and big names, education remains as important in Las Vegas as it is anywhere. As the city's high schools continue to improve, students face increased competition from their peers.
The desert community is home to a number of prominent academic institutions, including the University of Nevada, Las Vegas, the College of Southern Nevada and Roseman University of Health Sciences. If one hopes to establish a career, considering the quality of the competition, obtaining a college education is paramount.
Parliament Tutors offers an extensive array of services to students in Las Vegas, whether they're in grade school, high school, pursuing a four-year degree, or matriculating in an elite law or medical program. Our tutors assist in formulating plans that make success a reality. We realize the greatest component in the process is you – and we want to enable you to reach your full academic potential.
According to data provided by the U.S. Census Bureau, 81.3 percent of the workforce in Las Vegas has graduated from high school, offering more proof of the emphasis place upon education.
Even with the impressive numbers, students struggling with a particular concept can spend countless hours attempting to teach themselves. Some are successful, but most find themselves losing confidence, forgetting about a test altogether, or just skipping what they don't understand. Parliament offers students a one-on-one, customized lessons plan geared towards the specific needs of that student. Whether you are trying to improve your grades or reach a score on a standardized test, we are committed helping you achieve your goals.