(631) 546-7559
By Appointment Only - We Come to You

Eclipsed by its neighbor to the west, New York City, Middle Island is one of the smaller and lesser-known communities in the state with a population just over 10,000. Its name derives from its location on Long Island —it is approximately halfway between the eastern and western points of Long Island, as well as halfway between the northern and southern shores.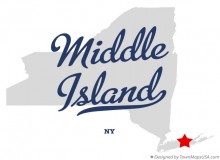 Middle Island nests many lakes and parks for residents to enjoy, including Cathedral Pines County Park, Spring Lake, Artist Lake and more. It's history is rich with facts that date back all the way to the beginnings of our nation. The town's first Presbyterian Church was built in 1766, with its first schoolhouse being built in 1813. In a nutshell, it's a favorable escape from the hectic city life for many New Yorkers and a quaint little place for families to raise their children.
However, Middle Island is a lot more than just a small Long Island town. The hamlet community is home to the largest school district in Long Island. The local high school, Longwood High School, has an above average graduation rate with over 80% of students going off to college. With that said, our goal at Parliament Tutors is not only to help Middle Island continue to be one of the largest school districts in Long Island, but also the most notable.
Whether you are searching for subject specific tutoring or standardized test preparation, Parliament Tutors has a specialist that can help enhance your educational experience. Parliament Tutors is here to help each high school student in Middle Island get higher SAT scores to get them into the college or university of their choice. Our tutoring and test preparation services tailor to all levels of education from kindergarten to twelfth grade and beyond, so we'll be there for you even when you go off to college!