(914) 417-9202
By Appointment Only - We Come to You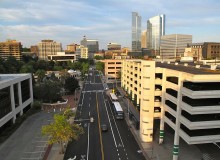 Parliament Tutors offers private tutoring and test preparation for all academic subjects and standardized tests from the SAT to the LSAT. At Parliament, we build a custom lesson plan for you, and teach you proven approaches that lead to success not only on the particular test you're studying for, but in the classroom. Our tutors build homework assignments for you, and are not merely satisfied with moderate progress. We thoroughly aspire to help each of our students reach their maximum potential.
Academically, White Plains performs above the national average as 82% of residents hold a high school diploma, slightly over 40% hold a bachelors degree, and slightly under one third of residents hold a post graduate degree. White Plains is home to a number of respected colleges including Fordham, Mercy, Pace and The University of Westchester.
As a result of the economy, the work force is harder than ever, and therefore requires (and likely will indefinitely require) individuals to be among the best and the brightest in order to compete. As college admissions become increasingly competitive, it is increasingly important for students to reach their full potential.
Working with a private tutor enables you to learn in a personalized and non-judgmental setting with an expert in your specific area of need. A strong tutor will not only help you with where you are struggling, but inspire you to challenge yourself, and compete to the best of your ability.
Whether you struggling in class, looking to challenge yourself, or need help preparing for an exam, Parliament Tutors is committed to providing you with the most customized and fulfilling academic experience.