(716) 204-7437
By Appointment Only - We Come to You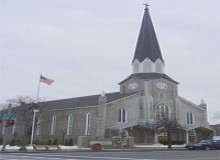 Parliament Tutors offers a wide variety of programs for students of all ages. Regardless of your learning style or proficiency we have services that will enhance your educational experience. Whether you are in primary school or preparing for graduate school, you will never regret investing more into your education.
With over half of New York State possessing some degree of higher education, learning is evidently a priority among the population. Williamsville is the host of a multitude of schools and an assorted population of students. Growing up in this high achieving environment, Parliament Tutors aims to provide you with service to keep you ahead of the educational curve. From grade school to graduate school, we offer customized programs that will help you to polish up on your strengths and help fortify your weak subject areas. We work with you in order to increase your understanding of concepts and help you realize your full academic capabilities.
Living in a state with some of the highest-ranking school systems in the country is a breeding ground for academic competition. Students must go above and beyond the requirements in order to assert themselves academically and once this level is achieved hard work is needed to remain in this position.
"During my college career I spent many spring breaks working to bring stable education systems to impoverished areas. After that experience, coming back to Williamsville to work with the students of my hometown has allowed me to help the students that I have a personal connection to. Through Parliament Tutors I have established personal connections with these students and it has been the most rewarding part experience."
— Spencer M., local high school graduate
The ways in which education has changed in the past years are innumerable, however, Parliament Tutors is committed to offering the most up to date resources available. We strive to hire the most knowledgeable tutors and integrating modern technology, and it is these two factors that have lead to our impressive success rates.
If you are in the market for a partner with which to improve your language skills, or attempting to improve your standardized test scores Parliament Tutors has a service that can enrich your learning experience. We look forward to working with you or your child and if you have any lingering questions or concerns please do not hesitate to contact us.