(216) 820-0266
By Appointment Only - We Come to You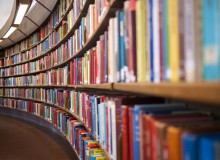 At Parliament Tutors Pepper Pike, we are here to help you prepare for any and all of your educational needs. Preparation is the critical to your performance in the classroom and on tests.
According to the 2011 School District report cards, Orange was one of only five school districts in Cuyahoga County to receive a grade of Excellent with Distinction. We share your passion for success. Our staff of experienced tutors can help you study for any subject, as well as any exam, including the SAT, GRE, MCAT, LSAT and others. Learning how to study effectively can change the way you see a test.
At Parliament Tutors, we work with each student individually to set a study plan that best focuses on your strengths and weaknesses. With the right guidance, anyone can succeed. Whether you need help with your class work, standardized tests, college exams, or post-graduate certifications, Parliament Tutors is here for you.
Competition continues to grow throughout high schools and colleges around the country. It is more important now than ever to perform well and get into a good school. Says Nathan C., a recent law school graduate and Cleveland tutor, "The classroom is the new jungle. Students today are faced with the need to do well both in and out of school. Starting as young as grade school, the better a student's academic performance, the better are their chances to succeed."
Parliament Tutors believes in a personalized approach to learning that matches students with the right teachers. We provide our tutors the resources to develop individualized lesson plans that focus on the specific needs of each student. We offer private in-home and online tutoring services throughout Northeastern Ohio.
We invite you to contact us with any questions you may have