(843) 491-1481
By Appointment Only - We Come to You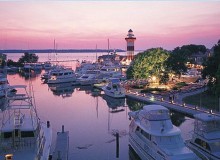 Hilton Head is located in the Low Country portion of southeast South Carolina, just 20 miles north of Savannah and 70 miles south of Charleston. Nested on Hilton Head Island, one of the South Carolina Sea Islands, it is stretched along 12 miles of Atlantic oceanfront beaches. It is well known for its cultural heritage, agricultural wealth, historic communities and natural ecological aesthetic.
Hilton Head is a major tourist destination of the southern U.S., with over two million visitors each year helping to boost the local economy. Its local population is just over 37,000, but each summer that number grows to around 275,000 with its tourist influx. It has a well-established cultural art movements, from Broadway-type plays to chorus groups, orchestras and the largest wine-tasting festival on the East Coast.
Although there are no formal institutions of higher learning found in Hilton Head, or on Hilton Head Island for that matter, it is home to various public and private schools. The city hosts five public schools and five private schools ranging from Pre-k to high school levels of education. Although many residents of Hilton Head hold some form of degree of higher education, the city's high school graduation rates fall well short of the state and the nation's average. Parliament Tutors hopes to boost these numbers with our premier tutoring and test preparation services.
Parliament Tutors offers a wealth of private tutoring and test preparation services for students in Hilton Head, as well as the surrounding areas. Whether you are searching for subject specific tutoring or standardized test preparation, Parliament Tutors has a specialist available in all levels of education. Without a doubt, our tutors will enhance your educational experience and help you achieve the study skills and test scores you need to make it to the next level!