(512) 428-8202
By Appointment Only - We Come to You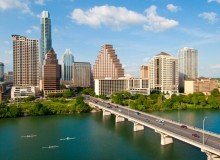 Parliament Tutors offers a plethora of services across Austin, Texas. We get to know each and every one of our students, and work with them to build a unique and challenging curriculum designed to meet their individual needs. Whether you are taking the ISEE, PSAT, SAT, LSAT, GMAT, MCAT, DAT, GRE or anything else, we are the one stop source for your educational needs.
In the early days of American civilization, our country was constructed predominately of small communities with the educational philosophy that schooling does not only take place in the school itself, but throughout the community with every facet of life providing valuable educational experiences. Unfortunately, this philosophy has largely been neglected in recent decades throughout much of our country.
Austin, however, is a key exception to this rule as the city values education throughout every facet of the culture, and at every grade level. The city features 29 public school districts, several of which are considered "gold medal" caliber according to Expansion Management Magazine, the publication's highest grade in education. Austin also features many top quality private and specialty school option for students.
There are many college options inside of Austin, but the conversation to many city-residents starts and ends with the University of Texas - Austin. The state flagship school is not only a top option in Texas or in the football BCS rankings, but is always in the discussion as one of the best public universities in the United States. At both the collegiate and graduate level, there is a philosophy that if you want to work in Austin post-graduation, UT - Austin is almost the equivalent of Harvard or Yale within this bustling American city.
While the Internet has drastically changed education in Austin and the rest of the world for the better, and has provided students with an endless means to pursue knowledge, it has also increased the expectations that our society places on students. Students are expected to learn more than ever at a pace far quicker than that their parents had to. Not only is school harder today than it was for our parents, but the work force is more competitive as well. In truth, today's students face more pressure than those at any other time in our country's history. Fortunately, with the right mindset and support system, each and every student also has the unique opportunity to succeed as the very advances that make school more challenging today also enable every student to have an opportunity compete effectively.
Sitting at a desk as one of several dozen students watching a teacher draw on a blackboard has provided the archetypal image of education for centuries. While this model has many positives, it does also has negatives. Learning is often not interactive or interesting, and because teachers are faced with the impossible task of educating students at a wide range of distinct abilities simultaneously, many are either left hung to dry or are not challenged enough to meet their full potential. Tutoring offers the ability for a class to be geared directly toward the individual student, which allows a student to not only work at their pace, but study in the environment that is the most conductive to their unique personality and learning style.