(972) 793-8161
By Appointment Only - We Come to You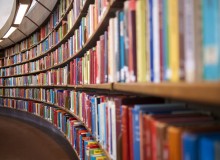 In the suburbs of Dallas lies Carrollton, Texas. Carrollton was recently named as one of America's "Top 100 Places to Live" by Relocate America. More recently, Money Magazine has twice placed Carrollton in its top 20 best places to live in America. The local area is home to a high percentage of white collar working families, but its schools currently are performing only slightly above the national average.
The past 40 years have witnessed dramatic expansion and development in Carrollton, and its schools have similarly expanded. With this expansion has naturally come increased competition among peers in the local school systems and a rapidly expanding number of students who seek supplemental education outside of their regular coursework.
Parliament Tutors offers an extensive array of services to students in Thousand Oaks, whether they're in grade school, high school, at a four-year college or university, or matriculating in an elite professional program. Our tutors help each student to reach their highest potential with specialized and individual attention. Our hiring practices find tutors that are the most knowledgable and experienced individuals in their respective fields, and we work hard to pair each student with a tutor that is best suited to that student's academic needs. There are very limited options for higher education immediately in Carrollton, but in the wider Dallas area, Parliament Tutors actively recruits local tutors from the best schools with the most celebrated backgrounds.
In any large school system—and here, Carrollton is no exception—maintaining a classroom experience that is tailored to individual student needs is nearly impossible. Tutoring with Parliament Tutors offers each student the opportunity to supplement the educational opportunities afforded in school in order to make their knowledge skills more competitive amongst their peers.