(832) 413-5235
By Appointment Only - We Come to You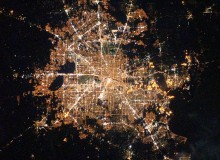 Parliament Tutors is proud to offer tutoring throughout Houston, including all 17 school districts, and the many fine colleges scattered across our nation's fourth largest city such as The University of Houston and Rice University.
Parliament Tutors provides expert tutoring in every subject, and standardized test across every grade level. These include kindergarten through graduate school course tutoring.
TAs one of the five largest cities in the US, Houston is responsible for educating hundreds and hundreds of thousands as students. As such, the city is divided up into 17 distinct school districts that comprise hundreds of elementary, junior high and high schools in addition to the 300 private schools. Collegiately, The University of Houston is regarded as a tier one university as well as the nationally renowned liberal arts powerhouse Rice University. Additionally, the Houston community college system is one of the largest in the country. As a whole, roughly 70% of Houston residents earn a college degree, 27% earns a bachelor's degree with just a shade under 10% earning a post-graduate degree.
As the TAKS exam becomes increasingly difficult, it is unsurprising that an increasing number of students are struggling. While most of Houston performs above the state average, the city has seen an appreciable drop on reading across most grade levels over recent years. It seems as though much of the city could benefit from enhanced reading skills.
No matter the subject area, tutoring can provide tremendous benefit to a student. Tutoring enables an individual student to jump into an interactive learning system where they are the center of attention, and are able to ask a question at any time. With a tutor, you are the entire classroom, and your individual success is the class' only objective.
In a city featuring several great and highly competitive college and grad school options like the University of Houston and Rice, doing well in school is the easiest way to get into the city's top universities, which not surprisingly are correlated with the city's best post-graduate employment. Indeed, doing better in school can lead to a better job, and a better life