(972) 441-4208
By Appointment Only - We Come to You

.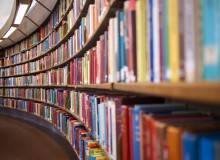 Throughout McKinney and the surrounding area, Parliament Tutors offers an array of services for students who are looking to gain an academic edge. With specialized tutors in languages, standardized testing and a variety of subject specific areas, Parliament Tutors can benefit students at any point on their educational journey.
We will provide you with a qualified individual who will work with you in order to enrich your learning experience. Our services differ from other, seemingly similar, options because at Parliament Tutors we select a tutor that best works with your specific learning style. We realize that everyone has a unique approach to education, and our tutors capitalize on your strengths in order to have a successful and positive experience aiding you with your studies. "When I was in school I had older siblings to help me with homework and the concepts I had trouble grasping. Working with Parliament Tutors has allowed me to assume this role for the students I tutor. It has been a rewarding experience watching my students achieve their academic goals and realize their potential," says Joe S.
Education is an ongoing process, therefore whether you are succeeding in all of your subjects or could use assistance in one, Parliament Tutors can provide a service for you. The individualized attention and expertise that our tutors offer differentiate our tutors from others in the area. By building a positive relationship between the pupil and subject material students find success much easier to achieve. It is this combination of tutoring techniques that have produced outstanding results in the students who utilize our services. Not to mention the confidence that is brought about in these students by knowledge gleaned during their sessions.
If you are looking for an academic edge in a specific subject, or on a standardized test such as the SAT or MCAT, Parliament Tutors can assist you in this process. Please feel free to contact us with any further questions. We look forward to working with you.