(281) 712-2871
By Appointment Only - We Come to You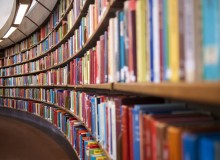 Just outside of the southern charm and hospitality of Houston, Missouri City provides a residential life that is close to the excitement of Houston and the warm breezes of the Gulf Coast. Missouri City is friendly and affluent, providing the community and pace of a residential area. Recently, the planned upscale residential developments have brought new faces and more intellectual people to the Missouri City area.
The area has always been well adjusted, and the median family income is well above the average for the United States. Almost 40% of the population has an income over $100,000. This provides many families generous opportunities to invest in the educational development of their children.
Together, the Fort Bed and Houston Independent School Districts service Missouri City, supplemented by a variety of local private schools. Missouri City is also home to the Houston Community College. While these schools often outperform the national average for public schools, they are also not always perfect at providing the sorts of educational opportunities that students need to effectively compete with their peers.
Parliament Tutors offers a broad and highly effective array of services to students in the Missouri City area, whether they are currently in grade school, high school, attending a local college or university, or receiving specialized training in an elite professional program. Our tutors aim to help each student realize their highest potential and to compete effectively through tailored and individual attention. We routinely hire tutors that are the most knowledgable and experienced within their special fields. Additionally, we work to make sure that every student-tutor pairing is best suited to the student's academic needs.
Parliament has a long history of success when it comes to both recruiting the nation's brightest tutors and helping students compete effectively in academically rigorous environments. For students in the Missouri City area, the individualized tutoring provided by Parliament Tutors is exactly what students need in order to get a leg up on their peers, invest more in the subjects they care about most, and prepare well for their futures.